July 26, 2003
guilty pleasures
i have discovered a new guilty pleasure...the espn great outdoor games. while i love a lot of things on espn (baseball tonight, sportscenter, bodyshaping, etc.), the great outdoors is now a guilty pleasure. it's strange, because i don't really identify with any of the participants since i'm not exactly a hunter or a lumberjack. the only events that i like are the "timber events." my favorite event is the springboard.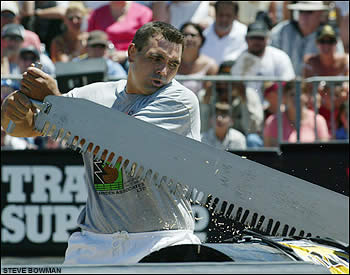 with saws this size, how can you go wrong?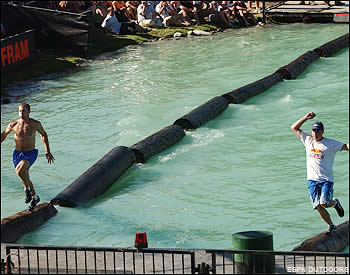 "as long as i keep running, i won't bust my face on the next log."
Posted by tien mao in Sports, Sports, TV at 1:53 AM